| What's New | Current Price List | Dealer Information | Chat Now | Contact Us |
To Order: Reply to Email indicating
I would like to order [ ] Sets (40% off)
50% Off (4 Sets)
*each set = see below

Nightmare Before Christmas 'Action Figures'
October 2011
Halloween is just around the corner so its time to bring out something truly frightening! This brilliant collection of Nightmare Before Christmas 'Action Figures' by Jun Planning is sure to make some people very jolly this holiday. Each figure features full joint articulation to allow an endless array of display possibilities. Wait! there's more, each figure includes a slew of interchangeable body parts & accessories unique to that character. For example, Jack Skellington's includes 3 interchangeable heads with multiple expressions, and Dr. Finklestein's brain actually pops out!
Measurements: Figures measure 8" tall
Packaging: Transparent & Peggable blister coffin box
Do you have a question? Chat Instantly right now!
| | | | |
| --- | --- | --- | --- |
| Nightmare Before Christmas 'Action Figures' | Retail | | Set Qty |
| | | | |
| JUN021 (01) Jack Skellington | $26.95 | Images | 2 |
| JUN022 (02) Mayor | $26.95 | Images | 1 |
| JUN023 (03) Pumpkin King | $26.95 | Images | 1 |
| JUN024 (04) Behemoth | $26.95 | Images | 1 |
| JUN025 (05) Vampire Brothers (4 Figures) | $26.95 | Images | 1 |
| JUN026 (06) Sally | $26.95 | Images | 1 |
| JUN027 (07) Dr. Finklestein | $26.95 | Images | 1 |
| JUN061 (08) Santa Jack w/ Vampire Teddy | $26.95 | Images | 1 |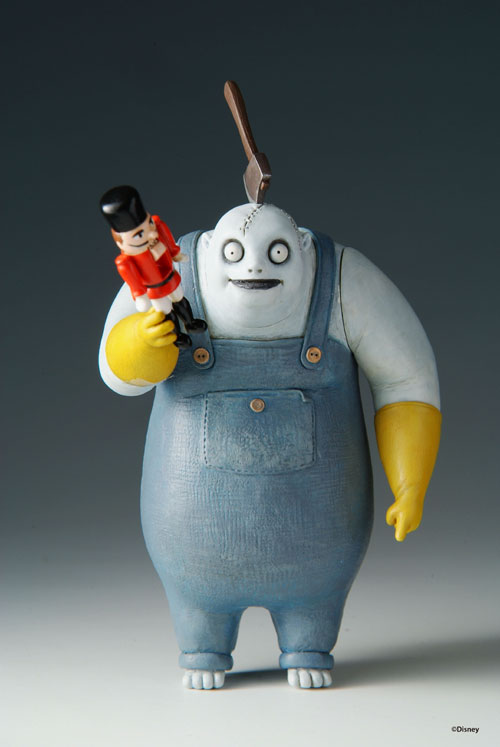 JUN061 (08) Santa Jack w/ Vampire Teddy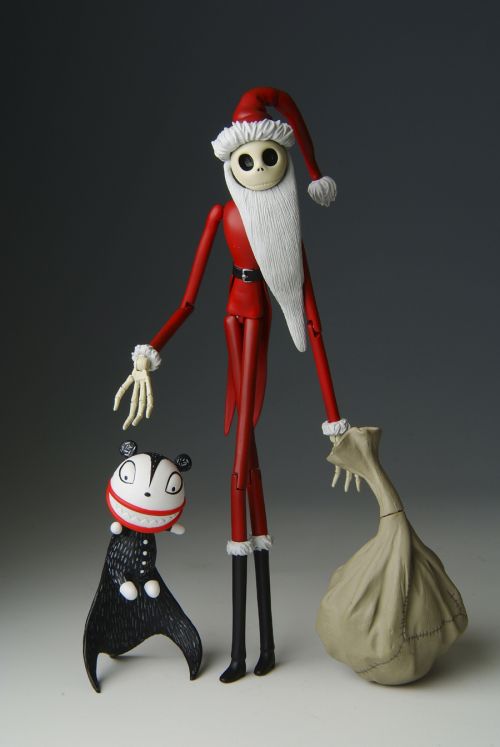 JUN025 (05) Vampire Brothers (4 Figures)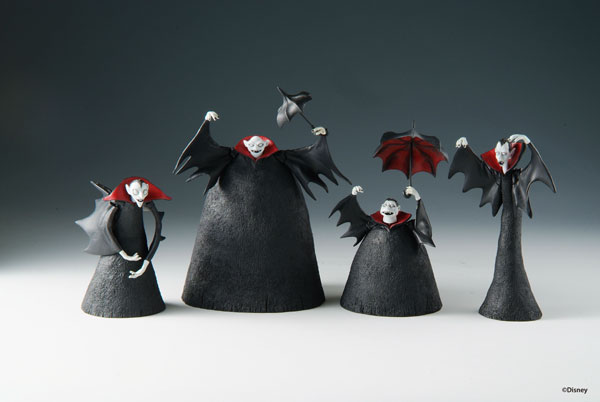 JUN021 (01) Jack Skellington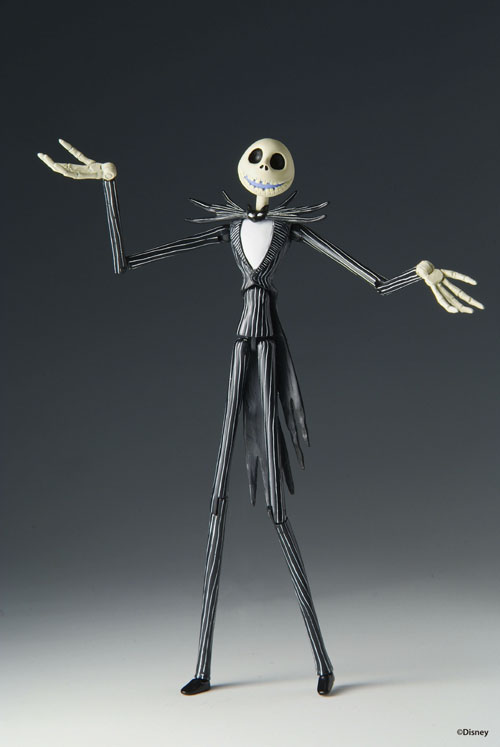 JUN022 (02) Mayor