| What's New | Current Price List | Dealer Information | Chat Now | Contact Us |
To Order: Reply to Email indicating
I would like to order [ ] Set (50% OFF)
*each Set = 100 Capsules
Ready to Ship

Domo Figurines
January 2012
Do you have a perfectly good Tomy Gacha ball vending machine that is sitting empty because you can't find enough toys to put inside them? Do you miss the days where you count $800 in shiny quarters each month? Well, if you answered YES to those questions then these adorable Domo figurine charms are perfect for your store! From thug to scientist each Domo is dressed up as something different! At just $1.00 retail you can't afford not to collect all 8!
Is 100 Capsules is TOO Many? Well we would be happy to let them go in smaller quantities at 40% off.
PS: Want a Gacha Machine? We currently have several used machines for sale... please contact us for details.
Measurements: Figurines measure 1" tall
Packaging: Half transparent TOMY Gacha capsules (see below)
Suggested Retail: $1.00 Each
| | | |
| --- | --- | --- |
| Domo Figurines | NET | |
| | | |
| AAG000 Domo Figurines (100pcs) | $50.00 | Images |
Domo Figurines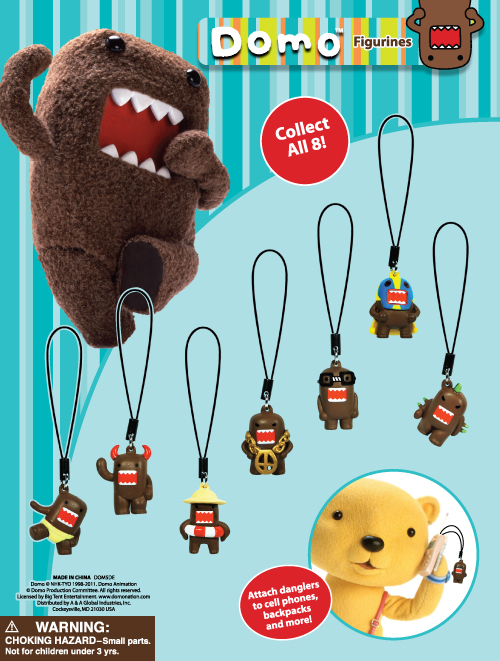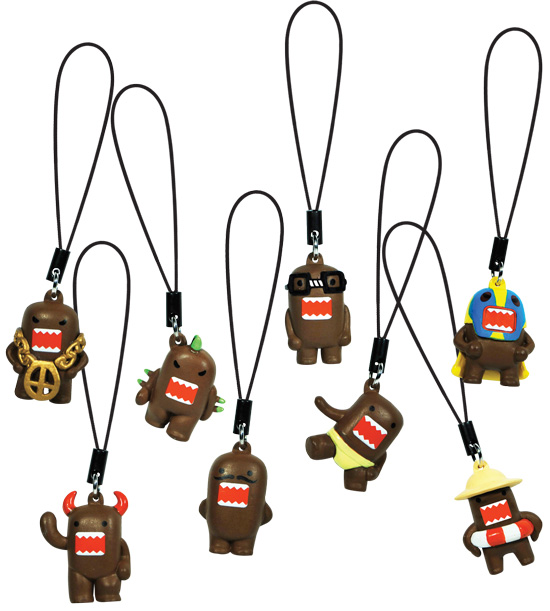 Half Transparent TOMY Gacha Capsules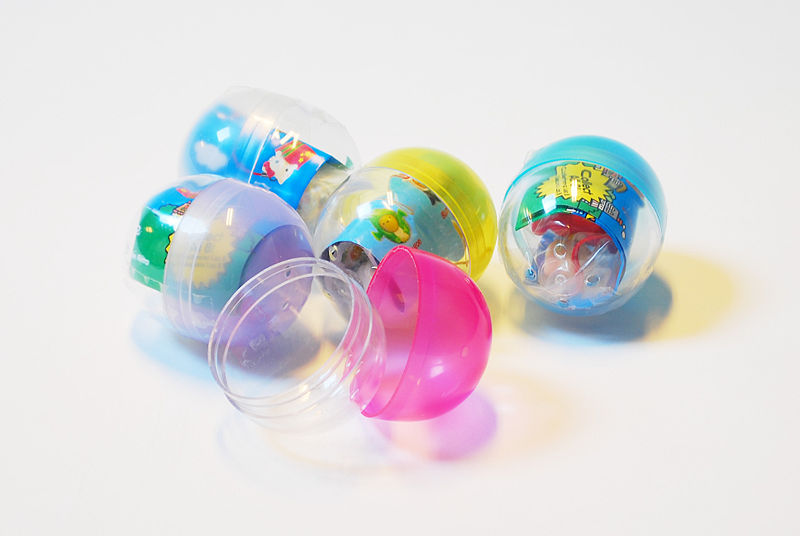 Gacha Ball Machines (Sold Separately) Call for pricing & availability!